REAL TIME LINUX - Appendix
1. Instruments:
For time interval measurements: Fluke 1953A 0-125 MHz Digital Counter Timer, with PC interface. Two inputs, nine digits, 0.1 us to 10000000 s.

For pulse generation: Hewlett Packard 8004A Pulse generator. 100Hz to 10 MHz. 5 Volts max. < 1.5 ns rise time.

Scope: Tektronix THS710. AutoRanging 60MHz Scope/DDM Digital Real Time 250MS/s/Channel.



2. Schematic circuits:
2.1. Time interval generation: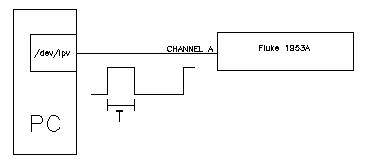 2.2. Interrupt response time: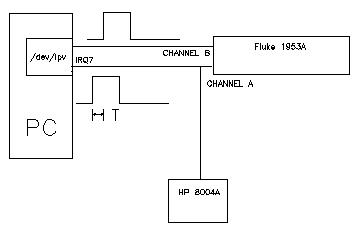 See also
Home - Physics Department